A guide to the various rides on our website!
Click on the links for detailed information, maps & photos.
Other useful references on our website-
Should your next bike have a double or triple crankset? Hill-climbing technique
Is one bike as good as any other?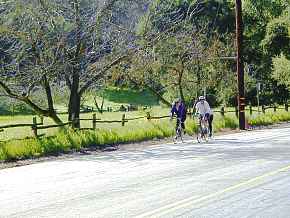 A couple riders enjoying great weather on our local favorite, known as The Loop. Many variations exist, from as few as 15 miles to our special-edition extended version that takes you up to Skyline Blvd via Old La Honda Road!
All versions take you through the Portola Valley, Woodside & Stanford areas.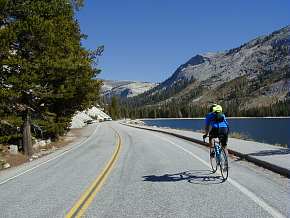 If this photo doesn't make you want to get out on your bike and explore the Sierras, nothing will. The road from Crane Flat to Tioga Pass in Yosemite offers spectacular views, relatively easy grades, thin air (tops out at 9,945 feet) moderate traffic. This is a great weekday or late-season (October) ride.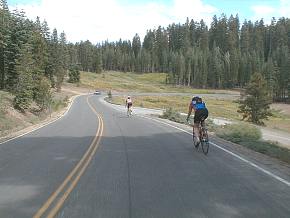 Pollock Pines to Silver Lake (near Kirkwood Ski Area) via Mormon Emigrant Trail. If you like really long climbs (but not really steep!), nicely paved roads with few cars, and enjoy the transition from foothills to Alpine meadows, this is your ride! 63 miles out-and-back, with optional extensions to the top of Carson Pass if you wish.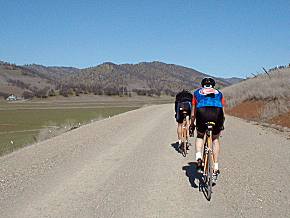 Tour of the Unknown Valley, a beautiful, but physically taxing ride in the upper Sacramento Valley. Notable for a near-complete lack of cars and, at many times, pavement as well, this is not a ride to do on your skinniest tires! Yes, that's a gravel road in the picture on the left...one of many. It's part of the Chico Velo early century series; we rode it on March 7, 1999.

Unbelievable...we've got a ride on our website that doesn't involve climbing a monstrous mountain, or riding into the snow, or even take a whole lot of time. Canada Road is probably the Peninsula's most popular cycling route, and is enjoyable whether you've got a hybrid, mountain or road bike...in fact, it's not a bad ride for kids on single speeds either when a section of it is closed on Bicycle Sundays! Read all about it.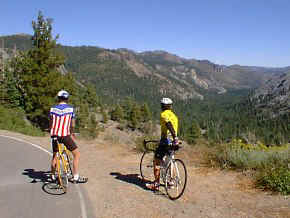 Bear Valley to Markleeville & back. High-Sierra ride with lots of climbing, just over 60 miles, requires pretty high degree of fitness due to one stretch of 24% grade climbing up Pacific Grade.
South Tahoe/Kingsbury Grade loop. 50+ mile loop that includes a long, nasty, exposed climb up Kingsbury Grade (with great views of the Carson Valley below).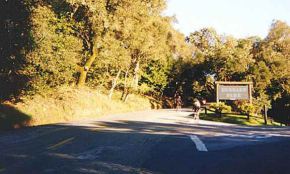 Kings Mountain loop. A local (SF Peninsula) ride that I do every Tuesday & Thursday morning. Just over 20 miles, with about 2,000 feet of climbing (seems like more!).
Markleeville Death Ride. This is info and the map from the 1998/1999 edition of this classic ride.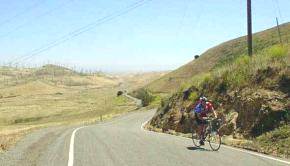 Patterson Pass. A great local (just east of Livermore) ride that includes hills, windmills, uncrowded roads and great views!
The Loop (and Miniloop). Most popular local rides on the SF Peninsula, winding through the foothills behind the Palo Alto area. Great for casual rides, suitable for all types of bikes and all riders of all abilities.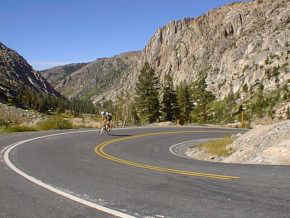 Sonora Pass. So you want to test your limits? I mean really test your limits? How does a 26% grade grab you? If you don't know what that means, picture this...it's so steep that if you try to stop on the descent, you have to be very careful that you don't go falling over your handlebars! This ride was easily the most memorable 52 miles I've ever ridden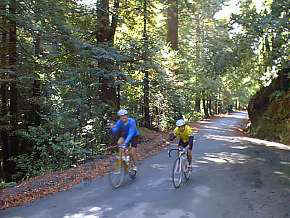 Tunitas Creek loop. Local ride that takes you up the Peninsula's favorite route to Skyline (Old LaHonda Road), out to the coast and then back via Tunitas Creek, the prettiest (and most challenging) climb back to Skyline from the west. 40 miles, 4,000 feet or so of climbing. Also check out our 3rd Annual TurkeyDay Trot, with even more climbing!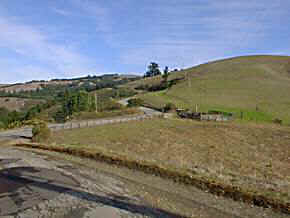 King's Mountain/Alpine Road figure-8. Check out the map and you'll see why we call it a "figure-8" route! Lots of climbing (a common theme on this website?), and one of the most beautiful and unknown roads around (Alpine Road on the west side). Just over 40 miles, again with about 4,000 feet of climbing.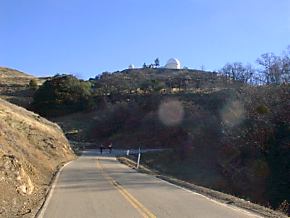 Mt Hamilton...the Bay Area's highest mountain, at 4,200 feet. This is a traditional New Year's Day ride for many of us, and 1999 was no exception.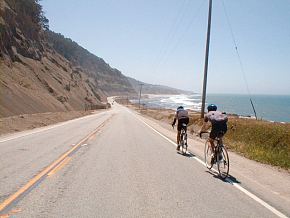 The 1999 Sequoia Century...100 miles (actually 104.5), 6800 feet of climbing (actually 7500) and a whole lot of great weather and wonderful roads. We've got the 2000 event on-line as well.
Trans-Sierra Highway Info. Not a ride per-se, but information from CalTrans detailing when the various bikeable Sierra passes have closed and reopened over the last five years, plus links to current CalTrans info for these roads.

OUR WEBSITE AT A GLANCE

Interesting stories
Common questions
Humor
Editorials
Kid's stuff
Choices/Skills
Tech Stuff
Rides & Maps


Directions & Hours We're Open
1451 El Camino Redwood City, CA 94063 (650) 366-7130
2310 Homestead (Foothill Crossing), Los Altos, CA 94024 (408) 735-8735
www.ChainReaction.com & www.ChainReactionBicycles.com
Email to Mike in Redwood City or Steve in Los Altos
Content, including text & images, may not be republished without permission
Web Author: Mike Jacoubowsky, Chain Reaction Bicycles
Not responsible for typos etc, but please let us know about them!

Chain Reaction sells bicycles & accessories from Trek, Gary Fisher, BikeFriday,Shimano, Pearl Izumi, Continental, Descente,
Sidi, Giro, Blackburn, Speedplay, Oakley, Saris, NiteRider, Bontrager, Torelli, Look, DeFeet, Rock N Roll, Hammer, Cytomax,
Powerbar, Fox, Clif Bar, CamelBak, Chris King, Profile Design, Craft, X-Lab and many more!